Click here to embed the LGBT History Month videos on your Web site or blog!
For each Icon, click to view their video, biography, bibliography, and downloadable images.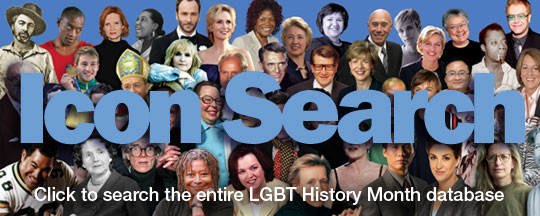 Search the entire LGBT History Month database of 279 Icons —from 2006 to 2014—by Icon name or by more than 150 tags including Academy Award, African-American, Author, Chicago, Composer, Germany, Lesbian, Politics and Transgender.